I have answered to Kate, Kathy, Kathleen, Kath-a-leen!, Mom, Ma, Muutthherr, Harv (long story), John (homage to my Beatle obsession as a youth, and even Katrina as my Dad used to call me.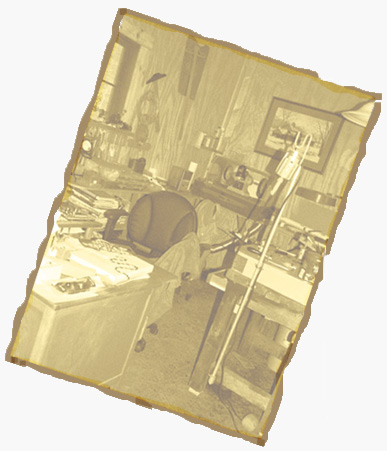 Actually that is where I got started - my interest in art that is... My Dad was always sketching something, then painting, then attending art school at 55, and then in his 2nd life, working as a wonderful impressionist! Quite a feat for an insurance agent!
After trying my hand at drawing, painting, stendicling, ceramics, chair caning and graphic design (websites!), I came to a love of photography, which i still have as my patient friends & family will attest to.
Then while traveling in the southwest in the mid-80's I visted my first bead shop, started doing small beading projects, set that aside, started again... all the while saying i would take silversmithing courses 'someday. 'That day finally arrived a few years ago and the rest, as they say, is history. I found my passion. I love designing and am especially inspired by mother nature and beautiful works of art, especially the impressionists.
My style is an ecclectic mix of silver ingots or charms with gemstones, ethnic beads and glass worked into a design that has a story. I love doing custom work where i know who i am creating a piece for. It makes the process very personal.
With the support of my terrific husband, children, family, especially my mom, brothers and their families, and an array of very special friends........ I hope to be doing this for a good, long time!
Take a peek - hope you enjoy my work! Have questions, curious for more info on my methods and materials - see next page! love, Kate